Chef Profiles - 1/28/2019
Isaac Miller, Maven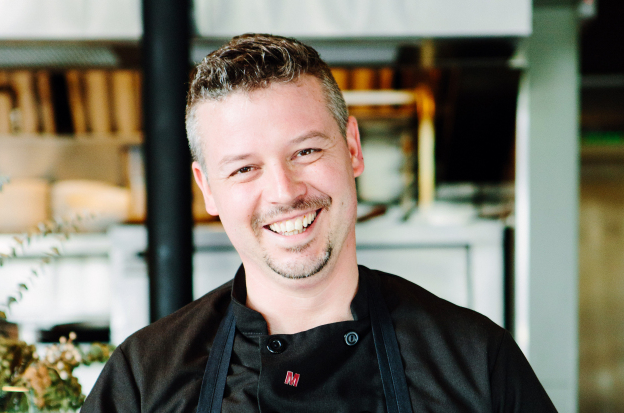 Isaac Miller grew up in a blue collar working class family in Oakland, CA and always had a keen interest in food. A trek that took him from his first cooking job at Sizzler at age 16, to cooking at Manresa under David Kinch, to being chef/partner at the popular MAVEN in San Francisco. At 34 years of age, Isaac has garnered a lot of experience in a relatively short period of time. Here is his story.

What was your food heritage growing up?

Well, I grew up in a working class family in Oakland and we did not have a lot of money. Although coming from a European heritage I was not exposed to the cuisine of that culture until later. My mom cooked what we could afford and tried to be creative.

What drew you to the industry and why become a Chef?

I had always been interested in food and so would experiment with ingredients like Cheetos and bologna and whatever was around the house. I mean I loved to eat and you could tell by looking at me back then! When I got into high school my interest grew and I began going to farmers markets and exploring ingredients. I got my first cooking job at 16 at a Sizzler in Alameda and soon decided that the kitchen was the place I wanted to be.

I worked through all the positions along with front of the house and a friend of mine who was in culinary school said I should consider going that route. So in 1999 I applied to the CCA in San Francisco and got in. I worked through school both on campus and off - I worked for a time at One Market and even did catering events with Jardinere and other places part-time. I graduated in 2000.

I had a friend and mentor who was reopening 231 Ellsworth in San Mateo. He was really pushing the envelope for the area in what he was doing - very creative, really involved and well executed cuisine. I remember like having 16 squeeze bottles of sauces and vinaigrettes on the line each night - crazy! I literally had to come in two to three hours early for my shift just to keep up with the prep, but I loved it! This is why I was drawn to the industry, hard work and the never ending resources of things to learn - I just ate it up.
I got serious about my future when in high school I almost didn't graduate because of goofing off. I realized the effort my parents put into raising me and to fail at this level was unacceptable. So I put my nose to the grindstone, got serious and graduated. I wanted my mom to see that. In the process my work ethic was ignited and carried over into what became my career.

I was a lifer at Ellsworth and was in a pretty comfortable position. I had moved up the ranks fairly quickly and was sous chef under a number of executive chefs that came through the place. I had planned to work under an exec for a year then move on to another and learn that way - well so many execs came through Ellsworth that all I had to do was stay put! The game changer was when one of the execs that came on board was Gregory Willis, who was a disciple of David Kinch.

After working with him for a year he moved on and I was asked to be the interim while they found another chef. Well the interim lasted longer than I had expected and I was both executive and sous chef for a number of months. This was good and bad as I gained a ton of experience but was stressed out of my mind. I literally worked and slept and worked - that's it. Also my best friend at the time was also cooking side by side with me and we were roommates - well now I was his boss. Not good. That strained our relationship but we've both moved on from that, he's running his own place and we're cool. But, that was the dynamic at the time and we were very young.

It also was not about just being able to cook or having your station set up, now you had to worry about everything else and manage people, which I had to learn about the hard way. I lost a number of cooks because I had not mastered this essential role at the time. I was a really friendly guy and joked with my staff but then I'd get serious or have to discipline staff and a few cooks felt uncomfortable under this situation. But again I was really thrown into this and I had to learn to swim or sink. Then we got in an executive that was perhaps the best one we'd had and that was Philip Baker – a Bouley and French Laundry alum. Talented, humble, and producing amazing food, I learned a lot from him. Philip had been at Manresa just prior to coming to Ellsworth and he knew I wanted to move on so he was my connection with David Kinch and in 2005 I moved on to Manresa and worked for Chef Kinch for 13 months. The crew was amazing with guys like James Syhabout, Charlie Parker, and Jeremy Fox. It was a privilege to be part of the team when Manresa got four stars from the Chronicle, #26 on the San Pellegrino Best Restaurants in the World list, and two Michelin stars.

It's funny that Chef Kinch treated me a bit differently when I came on because he saw that I was the chef de cuisine of 231 Ellsworth and I seemed to have quite a bit of experience and so he thought I was a lot older than I was. When he found out I was 24 he made me aware of the fact, but that was cool by me, I mean that's not a bad thing right?
Now keep in mind I was chef de cuisine at a Michelin recommended establishment with Wine Spectator Awards and great reviews and I start out at Manresa (which is two and really in my opinion should be three Michelin starred) in garde manger and I thought I was going to get fired. The intensity was unbelievable and you had to work so tight as a team and rely on each other so much night after night that you really become like family.

It took me about two weeks to get into the groove and a lot was by observation. Get this, we had multiple course menus and on top of that multiple portion sizes for each item for each of those menus, it was a monster. And Kinch could get on you, but there was like a lot of pressure to execute at this level right? One night when there was a magazine there doing a story on us and chef got on me pretty hard, it was a rough night and I thought man I'm going down. After the service David walks up behind me and slaps me on the back pretty hard and says, 'How ya doing?' and I sheepishly mumbled, 'Fine Chef'. He said, 'Yeah, that's pretty much as bad as it gets, don't worry you'll do fine.'

The cool thing about Chef Kinch is that once you learn the style of Manresa he wants you to bring something to the table creatively speaking. He didn't want robots in his kitchen or people just there for the resume' factor, but he wanted people who cared. So one night after I had been there a while I came up with this seafood dish with a fennel frond puree and saffron. I'm a big A's fan so I did this green and gold dish - of course Chef would tweak it to make it his and add a bit of something as he felt it needed it.

Well folks were coming into the kitchen to see what we were doing and they commented on the seafood dish they'd had and how much they enjoyed it and Chef Kinch said, 'That wasn't my dish, it was that guy over there', and he pointed at me. Man I went home on cloud nine! But that was the type of Chef he is, humble, a great teacher, and just a lot of class. I worked my way through the stations from garde manger, to vegetables, to fish, until I was working on all different types of meat.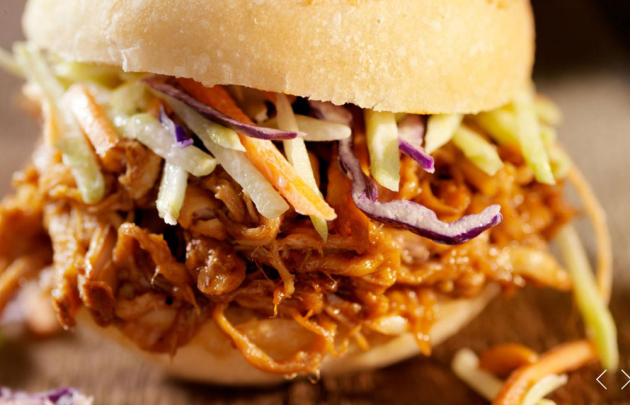 At the time I also had to travel quite a distance and work a second job on my days off so this really started to wear on me and I had to reevaluate what I needed to do for the long term not only financially but for my sanity. It was a really hard decision but in 2006 I left Manresa although I really wanted to stay and they wanted me to stay but it was just too difficult on my personal life so we parted ways, but what a milestone in my culinary career! Working there changed the way I approached food and the kitchen. In 2006 my path crosses 231 Ellsworth again, actually that's where I was working on my days off because they were giving me a daily sous chef's wage and benefits even though I was part time, how could I pass that up, right? Now the exec was looking for a full time chef de cuisine and I was able to step right into that with that caliber wage, two days off, and close to home to boot.

At this point quality of life became huge for me and the stress of my previous schedule started to clear. Another twist is because I left Manresa and went back to 231 Ellsworth I met a lovely lady named Casey, and she became my wife. So it ended up being a very good move!

I eventually became executive chef again in 2008 and was there as exec until 2010. At this point a lot of my peers from Manresa had moved on and opened their own places so I began to look at possibilities outside of what I was doing at Ellsworth. Plus, I had honed to the point where we were executing an insane menu at a high level with 34 items on it and doing it well. I was ready to move on and take on a different venue with ultimately something that was my own as a goal.

It was a process though. In 2010 I was reaching a burn out level with changing management requirements. My wife could see the toll being taken and it affected my private life as well. With her support I left Ellsworth.

I did a few stages with some buddies to help them out and just kicked back for a while and when it was time for me to hit it hard again I realized my options were limited as far as executive positions that I felt I needed to further my career path. What I mean is there were lots of jobs out there but having worked at Manresa and been exec at 231 Ellsworth I needed an executive position that would follow that course, not just of pay and responsibility but also making sure my creative outlet was not stifled in order to keep growing. So it was kind of a narrow window of opportunity that I was looking for that was not quite showing itself yet.

Then I found out that Jesse Cool at Flea Street Café in Menlo Park was looking for someone. She was like the Alice Waters of the Peninsula, right? I thought well this would be a great opportunity, because they wanted to bring in a more innovative style to their already solid organically driven farm to table cuisine. So I interviewed and got the job and was there from February to September 2011. What happened is that every time I wanted to push the envelope they would knock it back and I realized they actually wanted to keep it exactly where it was. Where it was was great but not what I thought I signed up for so we parted ways on good terms. That's when I just took on a line cook's position at Sons & Daughters and then tried to figure things out.

What was cool about this is now I went from a super stressful load of responsibility to just cooking with the guys and having fun! It was a fantastic break really. Of course I needed to be able to shoulder a greater load again and that's when the owners of Sons & Daughters, Matt and Teague, made me a proposal to open their casual spot, Sweet Woodruff, and be the chef there. That was September 2011. Now, they were aware that although I had extensive experience I had never actually opened a new restaurant before and that my experience was in fine dining and this was a casual spot. So, there was an agreement that if this didn't work out I could come back to Sons & Daughters. We were to open January 1st 2012 and I did not get into the kitchen until December 24th – one week for equipment, testing recipes, everything. It was rough. The space was a challenge as well. A lot of things we did well as a whole, I learned a lot, made some mistakes but we got it open. The whole idea that it was going to be an 11am to 3:30pm lunch spot in the Nob/Tenderloin district just didn't work out.

We needed to open for more hours just to make it viable. I got the ball rolling but in my mind this was not where I wanted to be, so we parted ways. That place is still doing great though by the way.

I took some time, at this point, to reevaluate everything really. Am I doing the right thing? Should I be in this business? Did I get my shot and miss it? A lot of soul searching went on. Part of the reason, regressing a bit, is that I was actually let go from Sweet Woodruff. This was the only time I was ever technically fired from a job, but it was amiable, as I mentioned before I wasn't happy, I was out of my element and the spot evolved into something I had not planned on, so it really was mutual but nonetheless rough. Even if it is the right thing it still feels like failure to an extent and that feeling doesn't sit well with me.

As I was reflecting and keeping my eye out, an opportunity came up at MAVEN in the Haight. It was going to be a cocktail centric dinner house. So the owners, Dave & Jay, interviewed and hired me on as sous chef with the opportunity to become chef de cuisine in a short time. What really caught my attention was they had a $75.00 a month cookbook allowance included in the package. In my mind I thought, these guys care, I like this. It's funny Jay at the end of our interview asked me to tell him about breakdancing. I laughed, as I used to breakdance and he had done prior research on me before the interview. I felt these guys were on it. I started May 2012.

I got along with everyone well and I was able to bring a lot to the table. Chef David Kurt promoted me to chef de cuisine on November of the same year and then he moved on to another project in January 2013 and handed the reins over to me. I must say having worked at Manresa and Sons & Daughters, to working at Sweet Woodruff and now a more casual cocktail driven menu, I find the bottom line is I love food, want people to be comfortable, yet at the same time work within the venue and make the food exiting as well. You can do that in any venue and have success.

Later I found out that Chef Dave was actually planning his departure for sometime and I was being groomed to take over the kitchen successfully. After a few months at the helm and everything going great I was offered a partnership in the business so now I've found my home! What the future hold waits to be seen but I would love to open perhaps another restaurant and keep mentoring cooks to go on to greater things. I never want to lose the passion for what I'm doing and as long as I'm inspired and can inspire others I'll be happy!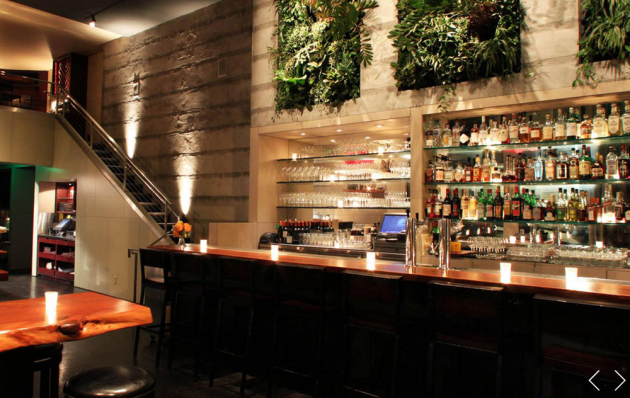 How would you define your style?

Thoughtful, playful, ingredient & cuisine driven. It crosses multiple borders so I would call it New American.

What do you like most/least about being the boss?

MOST: Seeing my cooks move on and do great things.

LEAST: Firing someone.

What chefs influenced you the most?

- David Kinch
- David Collier
- Michel Bras
If you could keep only 3 culinary books, what would they be?

- Essential Cuisine, Michel Bras
- On Food & Cooking, Harold McGee
- The Culinaria Series
What culinary trends bug you/what trends do you like?

BUG: Making everything yourself in house and bragging about it and then a lot of it is just not very good.

LIKE: I like the fact that vegetables are coming to the fore. Proteins can be a part of the dish but don't have to be the star. I think that's really cool.
What's your worst kitchen blunder?

It's when I worked at Sizzler and I was changing our hot oil with a metal pitcher (great idea right?). A guy reached out to say stop and it startled me and I poured the fryer oil on my hand and wrist and literally saw it frying. That was pretty bad. I actually chilled it down, sucked it up, and finished my shift. I had a burn tattoo for a while from that one.
What's your most memorable dining experience?

Kastell, Wernburg, Germany. It was two Michelin stars at the time (now I believe it's three Stars). Everything just perfect - Unbelievable.

What food item do you hate to admit to liking?

Bad cheap chocolate covered cherries.

Which three people in history would you have liked to cook for?

Julia Child, Jean Brillat-Savarin, the Japanese chairman on Iron Chef.